tiered plates, servers, trays...
whatever you want to call it- I want to make all different ones!
I found these fabulous ideas on Pinterest-
Guess what this is made from?
Well, I couldn't- 3 hat box tops!
Clearance trays from Hobby Lobby are the key for this beauty-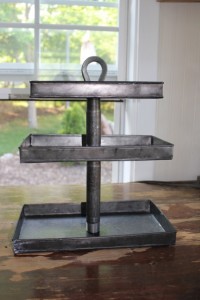 Check this sweet cake stand out at
Stove burner covers from the Dollar store- wow, what a great idea!