what better way to welcome
with an especially spooky or
cute wreath!
and you can be as creative
as the Dollar store allows!!
from bloggyville-
(click on the pics to go to the source)
(Sorry, this is no longer available at the Etsy store)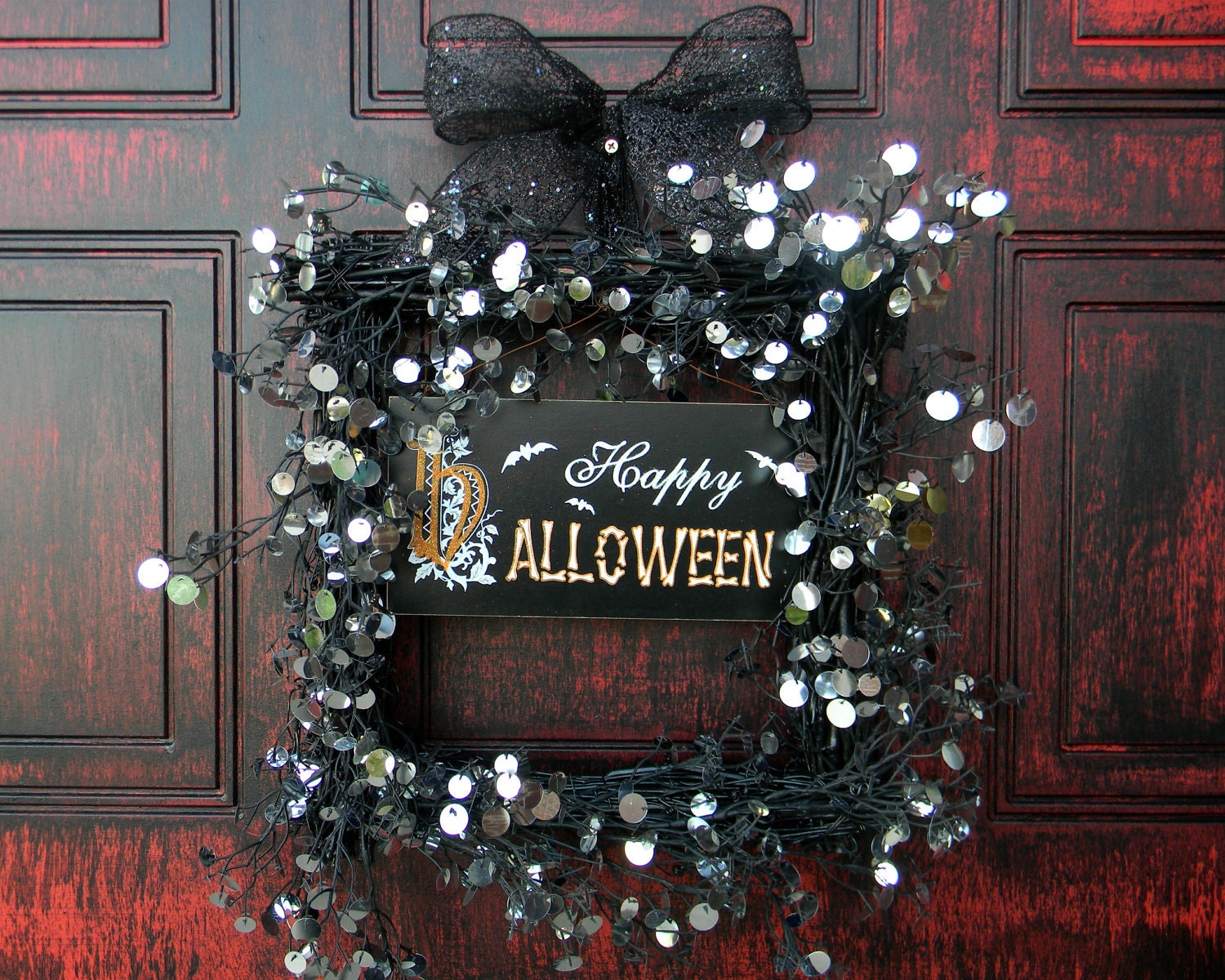 Love these Halloween wreathes-
they can make any statement you wish!
Have fun creating a "spooky" welcome to your front door!
Take care, gotta fly-