It's Saturday!
and you all know what that means...
It's time to showcase some very creative gals-
this week I've continued with the fall theme-
(click on the pics to go to the blog)
created a real leaf wreath-
I know, my obsession with wreathes
will never end!
But this beauty is made of laurel leaves-
The natural colors look gorgeous with her mantel display!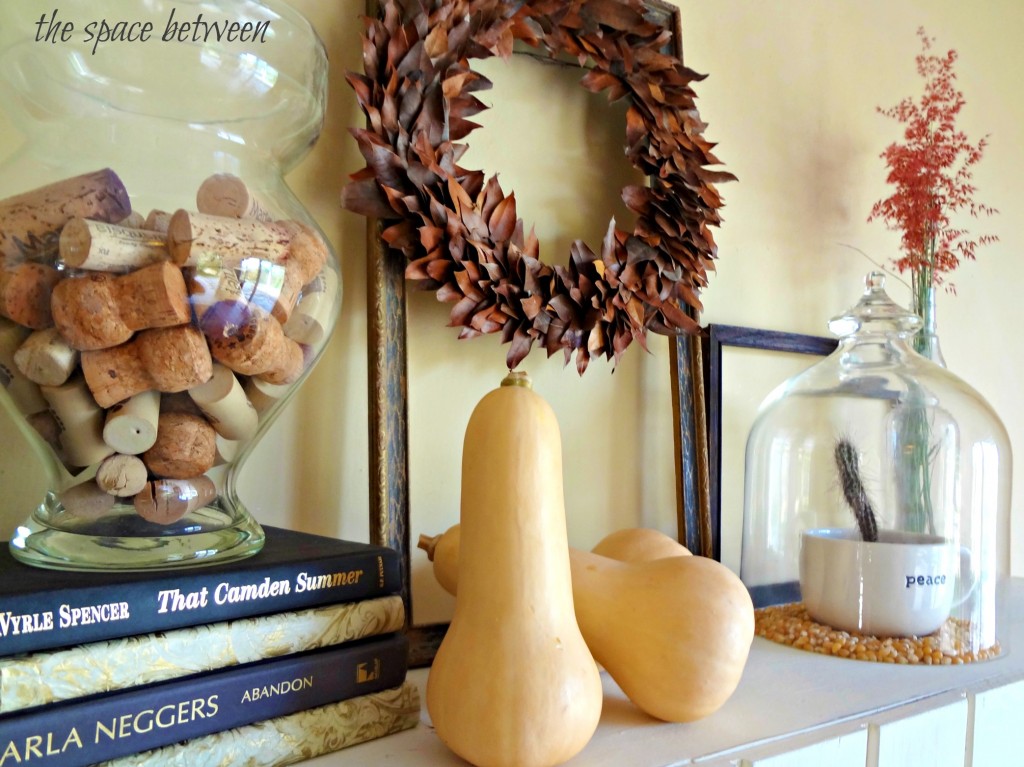 fashioned some throw pillows
using burlap, a felt leaf and spray paint-
Wow, amazing what some people think of!
created another lovely "fall greetings" pillow,
for her front bench
again, using burlap and craft paint-
created a custom look table runner
using dropcloth fabric and stencils-
I adore the look- quite "bee"utiful, don't you agree?
made some super easy
quick and cheap vases- my kind of gal!
Glass vases, craft paint and sand paper- oh my!
crafted an adorable pumpkin using
supplies from the Dollar store and Goodwill- my favs!
Check out her blog for lots of fabulous wreath tutorials, too!