Chalkboards have always delighted me!
I have made a number of them with black chalkpaint
but I haven't attempted any of the colored ones yet-
Some of my favorites.....
Budget Design Girl
created this board
using her special number!
These silver trays were $1 !!

The Family Ceo blog
painted a frame
with chalk board spray-
Daisymae belle
created a large board in her foyer-
Love the size of this one!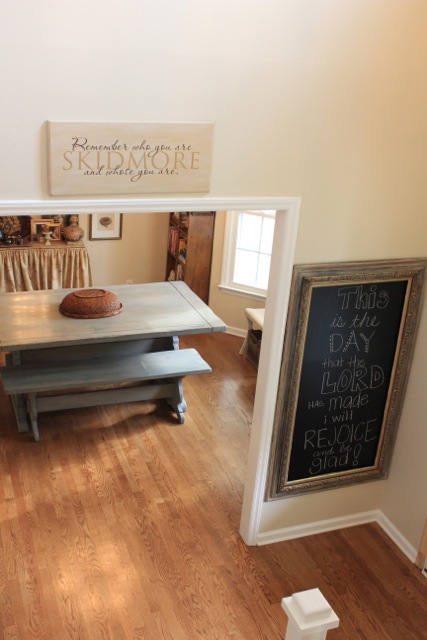 Tip Junkie
shows us an Ikea shelving unit turned
into command central!
A Fifth House created a wall calendar
to keep her family organized!
What a cool idea for a party!
A few of mine-
Hope this inspires you to create a chalkboard too!