Cake stands are not rare to find-
as a matter of fact,
they are all over the blogosphere-
My favorites are handmade-
I don't mean carved, crafted and fired in a kiln
but rather the original DIY kind!!
The creative spirit behind these
go check out her easy tutorial and
the yummy sweets she added to each dish!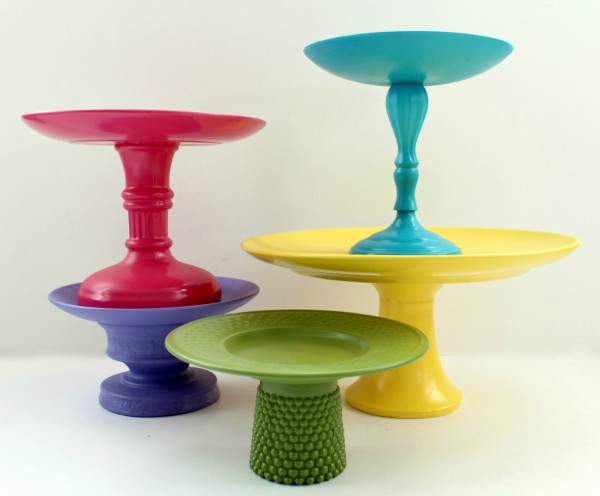 These cake plates are made by
These were perfect for a Minnie Mouse birthday party- Adorable!!
designed these colorful cake stands
using simple and inexpensive supplies-
shows us how to create these cake stands
using
melamine plates, thrift store candlesticks
and a screwed on
door pull to
make them interchangeable- brilliant
Just think of all the possibilities-
my head is filling up way too fast
Hope you liked these too!