Pinning is my newest pasttime-
if you haven't noticed!!
One of my absolute favorites accent colors is aqua-
I don't have it anywhere inside my home yet-
but never say never!!

I adore this cushy ottoman and the color is swoonable!
This adorable kitchen set went from drab to darling-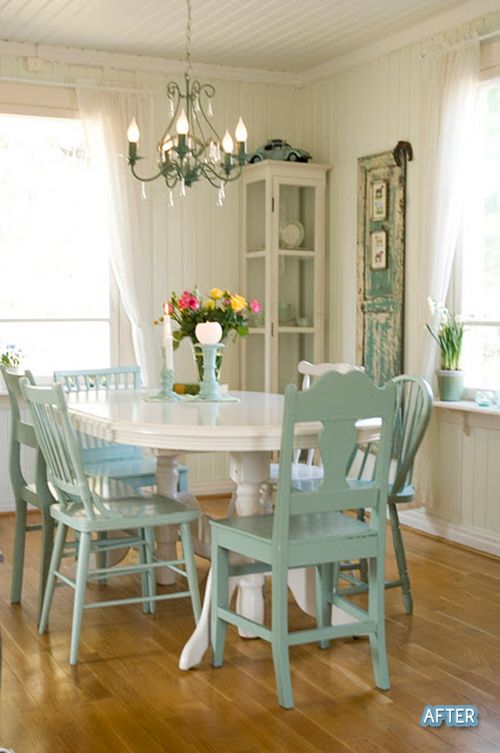 This living room with the aqua accents is dreamy!
This divine dresser with its crystal knobs is my love-
This bedroom from
Coastal Living
exudes serenity-
This kid friendly bathroom would delight any child-
The eclectic vintage feel is adorable!
My personal foray using this fab color has only been in my gardens-
But as any good blogger would say-never say never
and with these fabulous pins
I can't imagine a home without a little pop of aqua!
Take care, gotta fly-