and it really lightens the mood,
don't you think?
The sweet scent filled air, the buds beginning to burst
and longer sun filled days
make my step abit lighter!
I love what you've done to your doors
to welcome spring into your homes
and I thought I'd show off a few of yours
that I really
a"door"ed
-LOL
Over
On Sutton Place
, Ann has made quite the statement
Her door and plant stands are stunning and
she created her springtime wreath
with the nest and watering can-so charming!
She'll give you the step by step too!!
Another beautiful entry that caught my eye
created this adorable robins egg blue wreath to welcome spring
I see these in all the stores but she shows us
how to make the perfect one -
I love how the eggs look like they are laying in grass!!
these colors shook my world
faux babys breath in lavender and green
look gorgeous against her door-
the plaid ribbon is the icing on the cake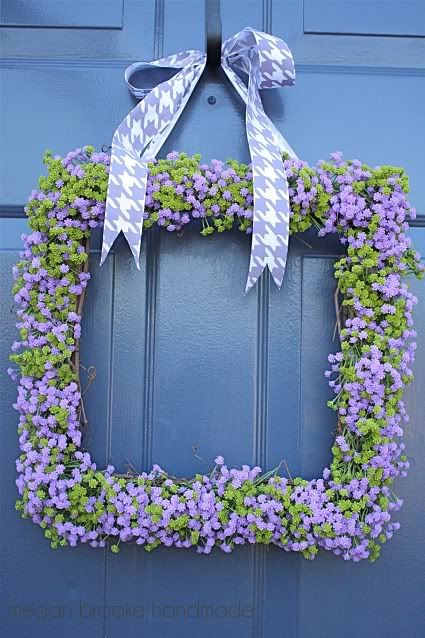 Keeping up with the times
is a new read for me
but I'm smitten-
Barb
has created a beautiful pussy willow wreath
using her backyard materials-
you have to check her out in the snow collecting them!
These springtime doors make my heart sing-
and I know you'll agree
and please don't forget my giveaway
here
...
Hope these doorways gave you an added spring in your step too!!
Take care, gotta fly-